Jun18
Helloooo!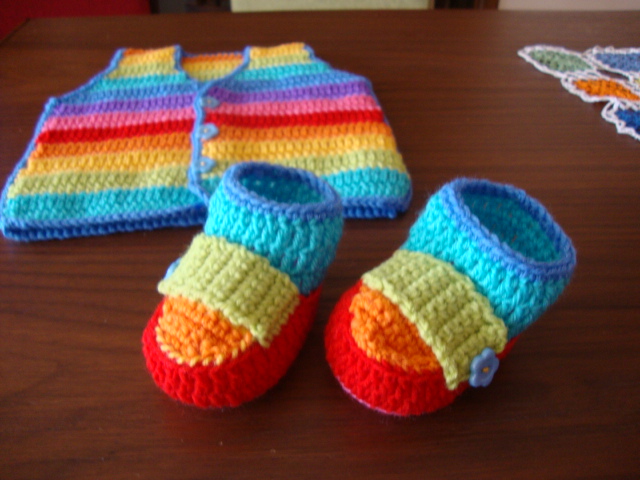 The pattern for the baby set (vest and boots) is FINALLY ready!
It is a written pattern fully explained in both English and French. It includes step by step pictures, charts with symbols in U.S, U.K and French terms.
The instructions are for both the vest and the boots and they are very easy to follow.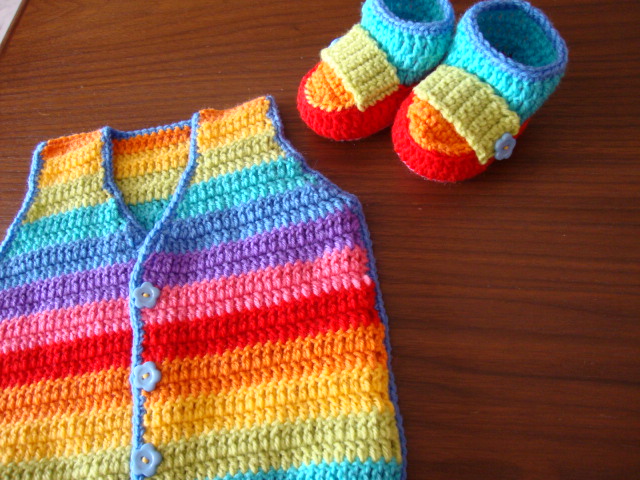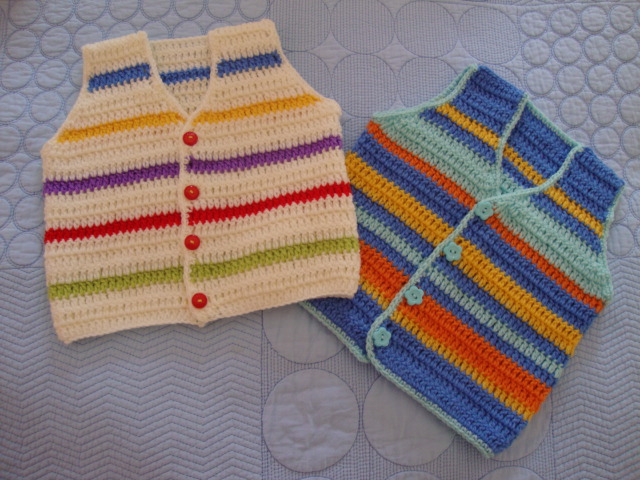 The vest and the boots are suitable for a 3 to 6 months old baby. They make a beautiful gift to your baby or to one of your friends

Enjoy this lovely crocheted set!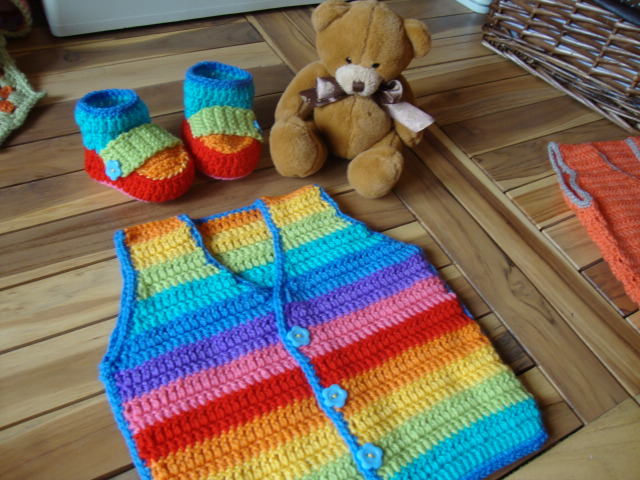 You can purchase it from here at 5.99 U.S.D!
P.S: Please note that the shop will be closed between July 12 and July 20 2014. Any order placed will be sent on July 21. Thank you for your understanding and sorry for any inconvinience.
Happy crocheting to you all!
Sucrette
P.S: Once the payment is done, you'll receive within 24 hours an e-mail with a link to download the pattern. Do not hesitate to drop me a line at sucrette@lemondedesucrette.com for whatever you need to ask and I'll be happy to help you

22 Comments »baby boots, clothing for babies, for babies, patterns for sale
22 Responses to "Baby set (vest and boots)"