Sep09
Good morning sweeties around the globe

THANK YOU so much for your wonderful response and support concerning my latest patterns

LOVE YOU ALL!
These are some moments of my previous week I'd love to share with you

Enjoyyyyyyy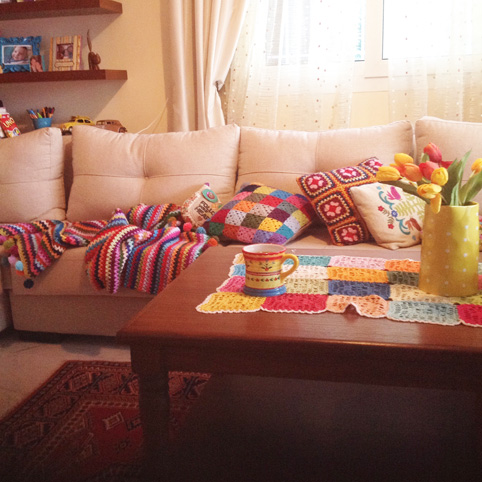 *Waking up to a beautiful mess…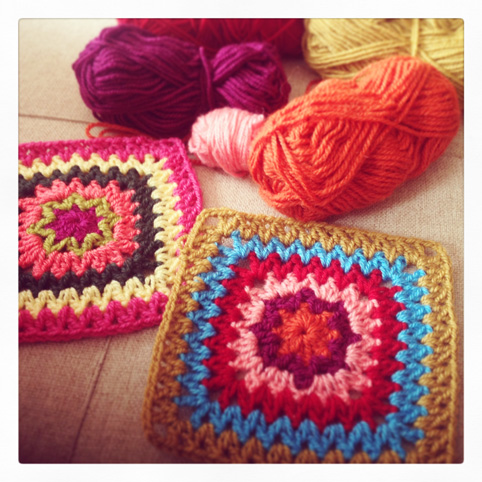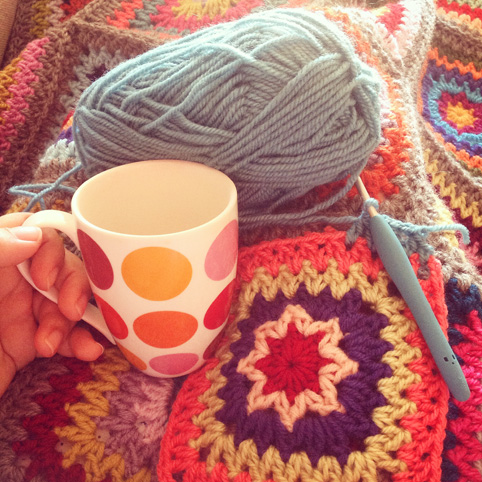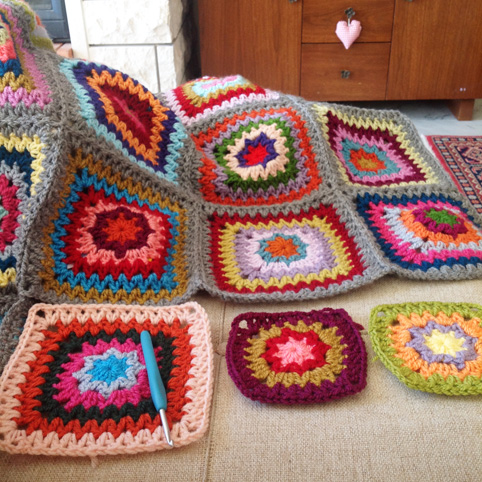 *My latest blanket in progress… A wedding gift… Pattern of the squares HERE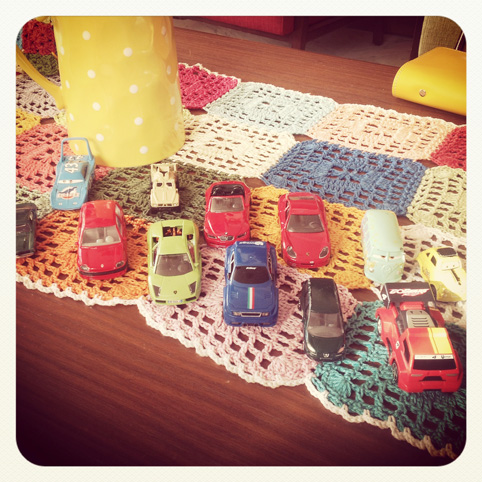 *My table runner being used as a car parking…makes my heart melts with LOVE

(Chart of the table runner's square HERE )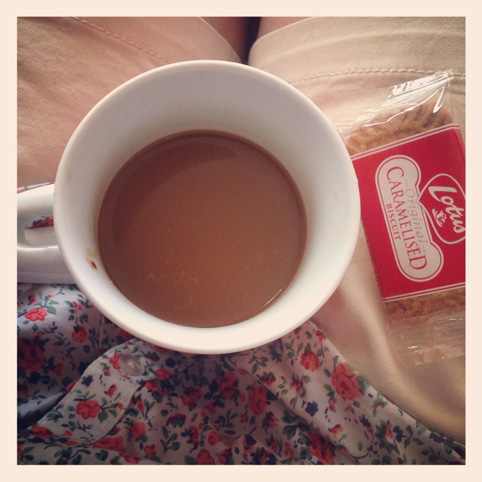 *Coffee…Coffee … my everyday compagnion …with crochet of course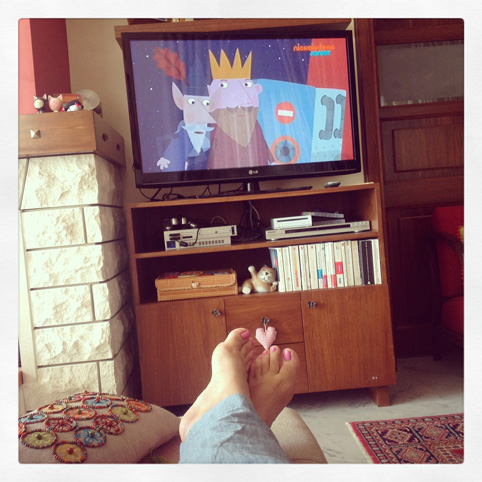 *Lazy Sunday afternoon… Watching Ben and Holly

and quite enjoying it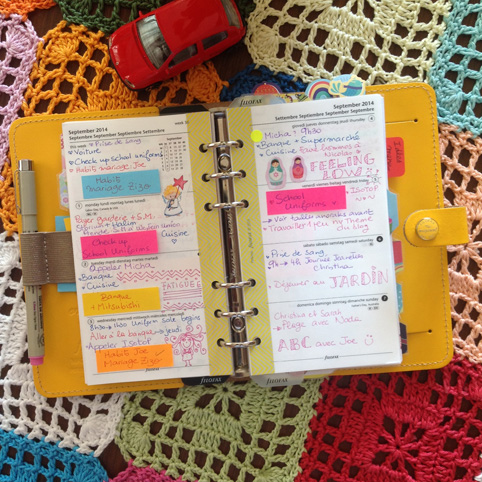 *My brain… my yellow filofax… without it I would be totally lost …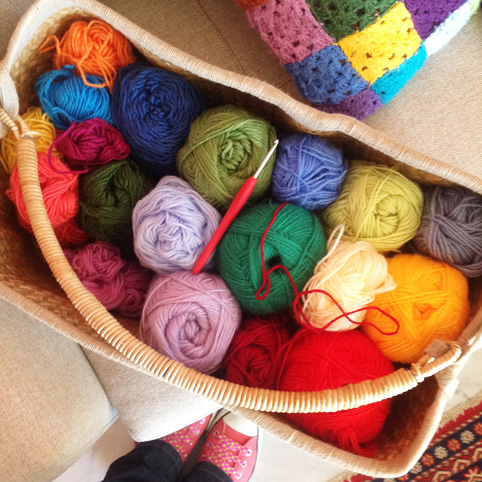 *Picking up yarn for a new wip

I looooooove to do that….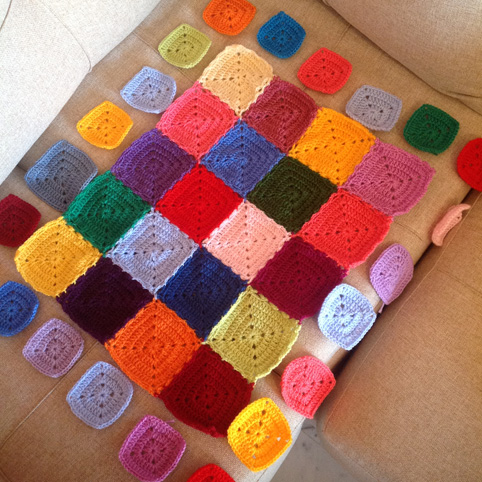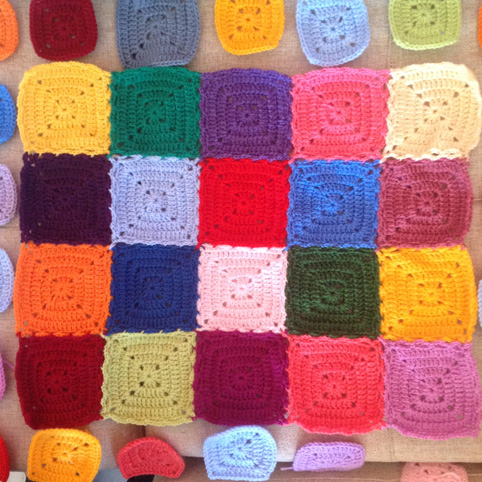 *The new wip is a baby blanket. (Pattern of the square can be found HERE)
I have actually 3 pregnant cousins. The first baby boy is due in December. The second a boy too is due in February and the third (boy or girl?) due in April. So I have 3 baby blankets to crochet and that makes me veeeeery happy

This blanket will be for baby 1 (december) and will fly to the US

These were my weekly moments…moments of joy… moments of rest… moments of excitement… moments of pure bliss …
Wishing you a wonderful week!
Sucrette
13 Comments »Classic square, colors and yarns, Corners of my home, Crocheted blankets, filofax, for babies, free patterns, Graphic square, Patchwork crocheted squares, patterns for sale, table runner, V stitch, V stitch square, wips